Leading the Reprographics Industry with Quick Turnaround Times
Plan Express has been the construction industry's reprographics, printing, and document management leader.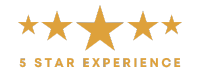 About Us
Plan Express offers over 50 years of combined experience and unparalleled printing industry service. For years, Plan Express has remained the leader in construction document logistics. We provide Architects, General Contractors, Engineers, and Retailers with an online private plan room to help manage and distribute plans and specs. Our strategic print partner locations throughout the U.S. enable us to deliver unmatched service to our clients, with faster delivery times than the competition.
1994
PLAN EXPRESS US FOUNDED
Plan Express is founded in Memphis, Tennessee, the distribution hub for FedEx. Our mission was to offer the best service in Centralized Print Management, Ordering and Distribution.
2003
PLAN EXPRESS CREATES THE FIRST PLAN ROOM
Plan Express creates the first digital "plan room" providing document management online. Increasing the efficiency of General Contractors nationwide and launching a new era of construction plan management.
2012
PLAN EXPRESS ACQUIRED BY NRI
Plan Express is acquired by NRI the largest conglomerate of reprographers in the nation. Over the next several years Plan Express remains as on e of the premier reprographics companies in the nation.
2015
PLAN EXPRESS IS ACQUIRED BY PANTERA GLOBAL TECHNOLOGY
Plan Express is acquired by Pantera Global Technology and reunited with founders DeWayne and Bart Adamson. Plan Express pushes forward and continues to pursue excellence and innovation leveraging the construction technology solutions provided by Pantera.